Effervescent Fantasy™ / Ver: 4.4.1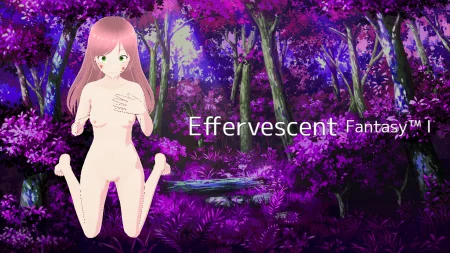 Release Date:
2023-02-17
Developer: Valentina
Censored: No
Version:
4.4.1
OS: Windows, Mac
Language: English
Voices: English
System requirements (minimum): OS: Windows, HDD: 500 MB
Description:
Control La Princesse Rosé ½ Succubus on a hypothetical planet Mercury orbiting a black hole find the Effervescent a fantastical cure-all and save her father Le Roi Vin Gris from phasing out of the visible light spectrum.¹
2D gameplay and 3D CGI reminiscent of the fourth generation of video game consoles, character portraits with a touch of realism in-menu, elevated diction, enchanting poses inspired by the Kama Sutra, nonlinear gameplay and narrative, scrying, retro difficulty, pseudo-3D battles shot through the lens of a shaky voyeuristic camera, and optional voice acting for the lascivious protagonist!
Enchant demons, jump and swim to find lire, and solve puzzles in this collectathon-inspired RPG!
La Princesse Rosé is 18 years old.
¹Synopsis of Effervescent Fantasy™ series.
https://moondl.com/mk18gxmsssrr/Effervescent_Fantasy.zip.html
Comments:
No comments yet, you can be the first!
Add comment