I lost my parents when I was Aisha. The hero's "Rain" was raised like a daughter. Aisha is attracted to rain But every day it's raining up. Sweet everydays collapse .... (Machine
The Twist is a choice-based dating sim/visual novel game. The game is real-time 3D game, most scenes you can freely orbit around and see the action at the angle you like.​

Hardcoded is an open-world dating-sim, set in the lawless reaches of a cyberpunk dystopia, in which you take on the role of a thinking/learning droid who has recently escaped her owners and is on
A role playing game for adults that will combine elements from Skyrim, Fable, and Corruption of Champions.
Long Road Home It is a story about the journey of a man who is released from physical prison but is still imprisoned within his mind by events of his past. He is searching to fill the void from the
Fleeing from debt and a miserable existence on the brink of survival, you agree to a dubious job offer for a small firm in the mysterious town of Blackmore. You'll have to meet its unusual
A near future, when medicine is even more perfect. The number of surviving increased, and the birth rate on the contrary goes down. The government is excited about this, and only citizens up to the
This is a quest game with elements of a visual novel and a dating simulator. You move into the hotel of the future, where you can chat, complete assignments and flirt with its visitors and staff.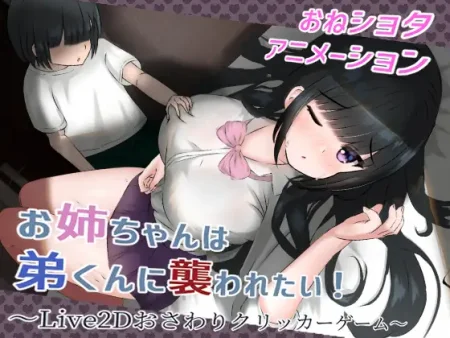 Younger brother liked his sister, but he could not be honest with her. One day he catches his sister napping and starts fondling her breasts. Apologizing in whispers to his sister, the younger
Prequel - Cursed Armor. Continuation of the first part of Cursed Armor, where Princess Sophia rescues her friend Lilina at the cost of her life. As a result, Lilina finds herself in the body of

Living with his two adoptive mothers and stepsister made him shy with girls, until one day, he was sitting in the classroom and saw a book falling from the sky... That book was a SexNote, a book
This demo covers the first 48 hours of the story. Our hero is a late-teens doting younger brother with a love for books. When we enter the story, our hero is preparing for his new employment by