You live on a small town with your two sisters and the maid of the house, needless to say you are not the favorite family member...​
A genius scientist takes a young girl to a remote lab in the woods and is not seen again. Two years later, a secret pursuer draws near. Wanting the data she holds...... This RPG has a "play the

Driven Affairs is a Visual Novel filled with love, lust and adventure.

Join David, his step sister, Rex, and her friends on a ghost hunting adventure. Explore an abandoned mall filled with spooks as they try to uncover the incident that caused it to be shut down in the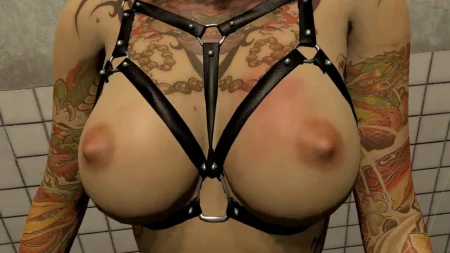 Dr. Deviant is an underdeveloped VR fetish porn simulator. In most other games you observe the actions of others, but in this game you are in charge of what must happen. Here you must perform the
Roman Empire ... 20 A.D. ... very hard times. NO! Not for you! For slaves! You are a damn Roman! You can do anything you want. YOU are a god among people! И ... men (and women) here for only one
Servant droids have taken all manual labor jobs that nobody wanted to take. Majority of the people took droids to their homes with open arms, some did not. Reports of droids not obeying orders

In the game, you will be part of a mercenary duo who crash-landed on a tropical island. Employed by a crime lord of a Sci-Fi galaxy, you and your partner must get back on your feet and figure out a
We are Kseneris and Lucefina, two succubi, who are creating the game High School Of Succubus. It's an adult adventure game. The game is free so you can play it right away.
I lost my parents when I was Aisha. The hero's "Rain" was raised like a daughter. Aisha is attracted to rain But every day it's raining up. Sweet everydays collapse .... (Machine
The Twist is a choice-based dating sim/visual novel game. The game is real-time 3D game, most scenes you can freely orbit around and see the action at the angle you like.​

Hardcoded is an open-world dating-sim, set in the lawless reaches of a cyberpunk dystopia, in which you take on the role of a thinking/learning droid who has recently escaped her owners and is on