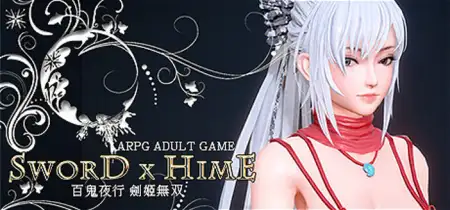 His game pursues the ultimate adult sex scene, the action is smooth and elegant, and the colorful light and shadow make the scenery particularly shiny and moving. The core element of the game is
"The Last Barbarian" — is a third-person action role-playing game. You are encouraged by the game to proceed with caution, learn from past mistakes, or find alternate areas to explore. If
Hi, I make NSFW stuff for adults only (ages 18+ and above)
The sequel to the popular Kunoichi 3D hentai animation! Now featuring 60% more demon dicks! A new chapter in the dark tragedy of the Kunoichi saga unfolds as a cast of insatiable demons, perverse
Lord Kvento is a famous 3D artist, known for his comics and animations, often with futa characters. He has started the development of The Lustland Adventure - a 3D computer game developed with the
Nyakumi is the author of commercials with unique visual style doing mainly Futa content.
A complete collection of works by Laarel from the Skyrim Immersive Porn series. All scenes cut from public releases are included.
A sexy new sci-fi parody where you command your own starship filled with the hottest babes in the galaxy, who are ready to bring your fantasies to life in fully animated love scenes! EXPLORE A WACKY
Mantis-X Roller Collection.
It is a simulation type action game that sexually appoints a weak support post "Priest" to "escape failure state abnormality" . Story There is no element in particular. Dot
For several years, our hero worked tirelessly on the guild of adventurers. Over the years, he saved a decent amount, got a great blade, and finally he was promoted. Now he is fully ready for the new
A collection of DS games [daemon slave] developed by kuro-dennsha. The training of the daughters of Satan continues. Humiliation, torture by vibrators, anal sex, futanari, fisting, continuous