Creampie Exhibition Bitch Angel / Ver: 1.1.0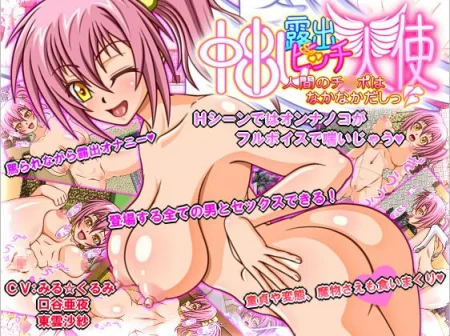 Year of release:
2014
Release Date:
2014/03/29
Censored: Available in game(s) giveaway
Developer/Publisher: Nijigen no Fuefuki (二次元の笛吹き)
Platform: PC/Windows
Edition Type: License
Keyboard: Not required
Game Language: Japanese
Interface Language: Japanese
Voice Language: Japanese
Version:
1.1.0
System Requirements: [PC] WindowsXP / WindowsVista / Windows7 / Windows8
CRU: Pentium4 2.0GHz
Memory: 512Mb
HDD: 600Mb
Description:
Few children are born in Kaminoko, because most the men are sexually timid. At this rate the village just won't last. The gods send a single angel named Chichiel, a nymphomaniac, to rouse the men.
https://moondl.com/zp4vi42gq5jk/Creampie_Exhibition_Bitch_Angel.rar.html
Comments:
No comments yet, you can be the first!
Add comment