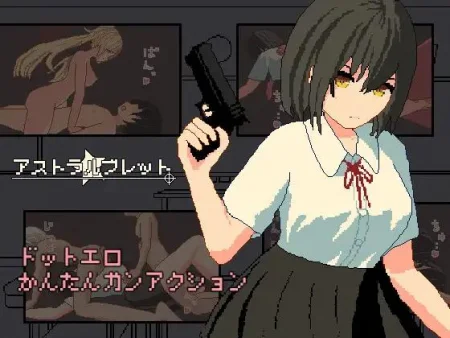 The game is about the fight against monsters at school in the company of a girl. Game time: About 20 minutes. Basic H-Animation: 11 types Outfits: 11 types.
Good things come to those who obey. Experience VR in an entirely new way as you respond in real life to the commands of the Goddess and her Mistresses in this kinky, immersive game. Decide how you
"Hypocrites are people. They are all like that by nature. Imagine a masquerade ball. A dozen, two, three, a hundred or more people. Dancing, twirling to the rhythm of the music. But all in
His game pursues the ultimate adult sex scene, the action is smooth and elegant, and the colorful light and shadow make the scenery particularly shiny and moving. The core element of the game is
The game will be adult in nature, and will involve strong sexual content, but I also aim to make the game fun and interesting even when its not just genitals flapping everywhere. The game's
This is a third person and first person game. You will play brave as you break through 7 crossing points to rescue a woman who is under the control of a demon. release the woman - god of weapons,
UNLEASH THE FURY! Become the demonic priestess of lust Vydia and avenge your enemies with unique skills. Reclaim your power in the kingdom! May hell shake beneath your hooves! Kill all who would not
A game set in the fictional Tokyo suburb of Kumatani, following the exploits of shy but inexplicably buff freshman Nishi.
Duration: 01:13:35 English language
What is Almastriga? Almastriga is a classic metroidvania game where you play as Jane, a cursed woman at odds against a great evil that wants to use her as a vessel to cross into the world's
Breeders of the Nephelym is an immersive, beautifully erotic 3D adventure game centered around catching and breeding the Nephelym, an enigmatic race of monster-human hybrids. There are no loading
A twenty-year-old princess walks into a magic store to ask the owner for a favor. You will need to find the right spell to help the princess deal with her problem.