The game from the famous creator of WhoreCraft game series - Auril. This is an erotic game through the universe of World of Warcraft. The new series of games on a new engine (UE4) is called Tails of
For several years, our hero worked tirelessly on the guild of adventurers. Over the years, he saved a decent amount, got a great blade, and finally he was promoted. Now he is fully ready for the new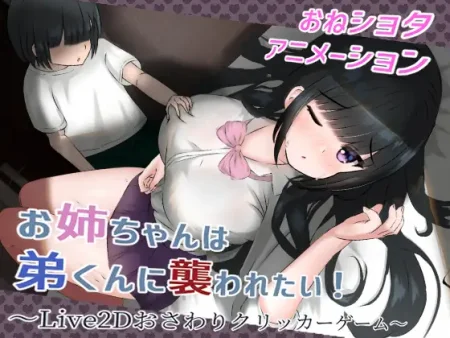 Younger brother liked his sister, but he could not be honest with her. One day he catches his sister napping and starts fondling her breasts. Apologizing in whispers to his sister, the younger

A game about a mother who lusts after her son during a violent storm.
Just yesterday, Sarah Kerrigan was a faithful soldier of the "Sons of Korhal" and unconditionally obeyed the orders of their leader - Arcturus Mengsk. But who would have thought that
You work as a superintendent of an apartment. And one day you get a Black Magic Book. You begin to use it to do dirty things on female tenants...
Hero Sakamoto Koji is eager to study in the department of education to become a teacher while working as a part-time home teacher with Yuki, the eldest daughter in the family. But his student is a
A tale of love and sex that begins on a rainy night in the ennui of tomorrow. Broke and depressed, the (2nd rate) citizen salvaged an out-of-date "doll" from the rain. It must have been
You've inherited the "Harem Hotel", a hotel where 8 beautiful women stay! Upgrade your hotel, build friendships with girls, follow their stories, and train them. Harem Hotel includes fully
The game from the famous creator of WhoreCraft game series - Auril. This is an erotic game about a girl who was left home alone, while her parents went on vacation. She is looking for a lesson in
Choose from 9 different strippers (7 women, 2 men - each with 4 selectable skins) and 26 poses/animations for your strippers. This full version contains all NSFW nudes and sexy poses (to be used on
Make the anime girl of your dreams by sculpting her proportions to your exact specifications, then cum on her perfect shape. The game is compatible with Android and Rift. Features of the VR game