CyberpunkXXX / Ver: Demo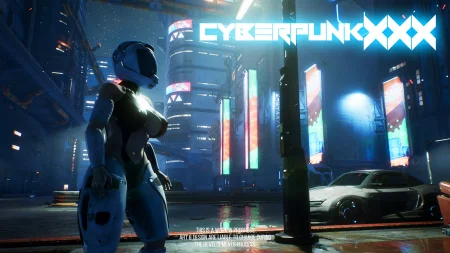 Release Date:
2023-03-13
Developer: GAMERFLEX
Censored: No
Version:
DEMO
OS: Win
Language: English
System requirements (minimum): OS: Windows, HDD: 6 GB
Description:
The year is 2065. The world is a very different place. A combination of war, corruption and climate change has ravaged civilisation as we know it. What is left of the remaining population live in vast settlement cyber cities dotted throughout the world comprised of various themed districts.
You will play as one of two available bounty droids hired to help the "Rebel Element", a small faction seeking to overthrow the "Governance" who have gained power through violence, intimidation and bribery after the great overthrow in 2030.
Using a combination of violent force, infiltration and sexual manipulation you will have to travel from city to city altering the delicate balance of power while ensuring your own continued survival. The odds are greatly stacked against you, but with a vast range of weaponry at your disposal including vehicles and Mech robots as well your own seductive powers you are the "Rebel Element's" last remaining hope.
Developer Notes:

Show/hide text
https://moondl.com/pako153038hx/CyberpunkXXX_-_Demo.zip.html
Comments:
No comments yet, you can be the first!
Add comment