Disguised Knight Nympholia / Ver: 1.0.6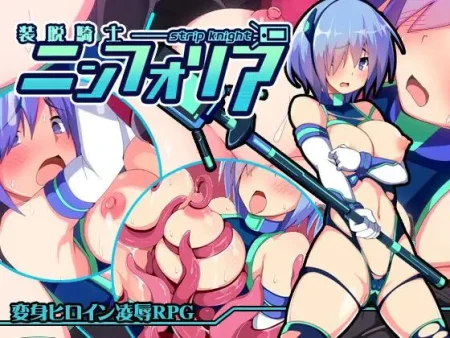 Year of Release:
2023
Release Date:
2023/03/31
Censorship: Check
Developer/Publisher: ミッドナイトプレジャー / Midnight Pleasure
Platform: PC/Windows
Edition Type: Original (licensed)
Version:
1.0.6
Game Language (story): English(MTL)
Interface Language: English(MTL)
Voice Language: Japanese
System Requirements:
OS: Win 7/8.1/10 | CPU:
[email protected]
GHz | RAM: 4 GB | VRAM: 1 GB | HDD: 2.2 GB
Description:
This is a story about a simple and unremarkable girl who fights evil organizations using her secret fetish as a weapon.
The main character, Fumika Ichijo, one day witnesses the kidnapping of her friend by an evil organization. From that moment on, she becomes a magical girl fighting evil.
Nymphoria is a magical girl who turns the power of her shame into magic. The more damage her costume takes while fighting spies and monsters, the stronger she becomes, but she loses her girlish innocence.
If she loses the battle, she will be humiliated and sexually assaulted by an evil organization.
To avoid losing to evil, she goes out on the town to train and build up the power of shame!
She encounters molesters on a train when she's not wearing underwear, becomes the target of cosplay otaku at a cosplay cafe, and her high school exposé becomes known to her classmates, who then ask her for lewd favors. Various lewd events get in Nymphoria's way!
https://moondl.com/wik9xrfhiuzt/Stripping_Knight_Nymphoria.rar.html
Comments:
No comments yet, you can be the first!
Add comment