Glory & Miserable Survivors DX / Ver: 1.0.1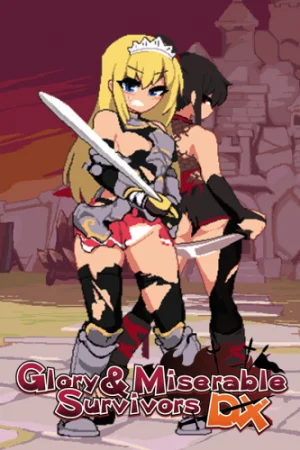 Year of Release:
2023
Release Date:
2023/03/16
Censorship: No / There is a patch to remove
Developer/Publisher: TLACHTLI/Mango Party
Platform: PC/Windows
Edition Type: Original (licensed)
Patches: Not required
Version:
1.0.1
Game language (storyline): English + Japanese + Chinese + Korean + Thai
Interface Language: English + Japanese + Chinese + Korean + Thai
Scoring Language: Japanese +Chinese
System requirements (minimum): HDD: 3GB
Description:
Each heroine is a strong warrior in her branch of the army, and she alone can hold off advancing armies. The heroines are either waiting for a great victory or a desperate disaster...
The female heroines will battle a thousand enemies who dare to attack their bases! A battle game for adults with unsurpassed action! These feisty little girls have the strength and skills to crush anyone who dares to attack. Even in the face of countless enemies, one woman stands firm. Unfortunately, our brave heroine is not in for a glorious victory, but a dystopian future.
Tons of combat modes.
A diverse array of weapons, accessories and buildings. Upgrade yourself and your buildings to the point where enemies are destroyed in seconds.
Touching pixel art
All of the characters have stunning animations. Exquisite pixel art and sexy animations are a sumptuous feast for your senses and soul.
https://moondl.com/drzpig3rve3q/DaiSenKa_v1.0.1.rar.html
Comments:
No comments yet, you can be the first!
Add comment