Spades / Ver: Chp.2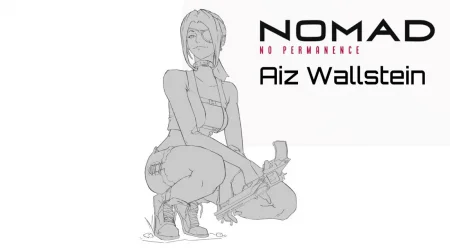 Year of release:
2022
Release Date:
2022/10/09
Censored: No Censorship/Available Patch to Remove
Developer/Publisher: POOFBALL
Platform: PC/Windows/Linux, MacOS
Edition Type: In Development
Patches: Not required
Version:
Chp.2
Game language (storyline): English
Interface Language: English
Speech Scoring: Unknown / Other
System requirements: OS: Win 10; HDD: 250 MB.
Description:
Mina is an old friend of mine that I met when we were in training at Hell Hound Security (HHS for short).
Her goal was to become a field medic while I was training to become a Patrol Pathfinder (PPS).
Simply put, navigation was my skill set.
Unfortunately, due to a leg injury during training, I was dropped. Luckily, Mina caught the eye of Octavia's family and was recruited to search for the missing Sabbatical cruise ship.
Word got out that I was now free, and she got me involved in the treasure hunt.
I am indebted to her.
https://moondl.com/as6oat33x9pf/Spades.rar.html
Comments:
No comments yet, you can be the first!
Add comment