King of Queendoms / Ver: Final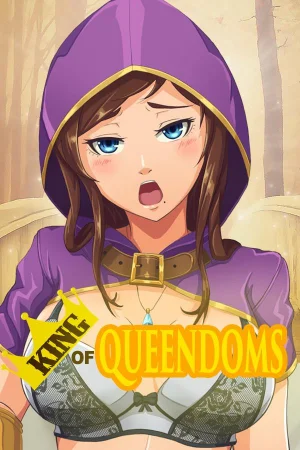 Year of release:
2018
Release Date:
2018/11/02
Censorship: None/Available Patch to Remove
Developer/Publisher: King Key Games
Platform: PC/Windows
Edition Type: Original (licensed)
Patches: Not required
Version:
Final
Game language (storyline): English
Interface Language: English
Speech Scoring: Unknown / Other
System Requirements: OS: Win 10; HDD: 170 MB.
Description:
Once upon a time, there was a country on a distant continent where the dominant sex was women, not men. Despite its fertile fields and abundant resources, this land was constantly in a state of conflict, as there was a strong rivalry between the three most powerful queens.
The rivalry was so hot and intense that the smell of war constantly hung over all the lands. For this reason, a great and wise magician named Elvira, came up with an ingenious plan to bring peace to the whole continent, and for this plan to work, she needs a young and strong knight.
Will you become such a knight?
Will you offer your sword to her?
Will you rise to the challenge?
Will you find a beautiful girl along the way?
Only you can find out! Play King of Queendoms!
https://moondl.com/s8k9yvqzjd7y/King_of_Queendoms.rar.html
Comments:
No comments yet, you can be the first!
Add comment