Lovelorn sanatorium 3 / Ver: Final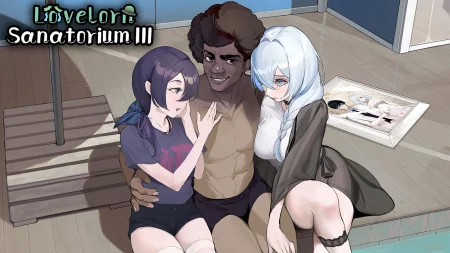 Release Date:
2023-03-11
Developer: TUTGame
Censored: No
Version:
Final
OS: Windows
Language: English
Voiced: Link
System requirements (minimum): OS: Win / HDD: 1 GB
Description:
Get Cucked By Your BBC (Son)
This is a spoof plot puzzle game.
Click the dialogue to advance the plot. There are many puzzle-solving levels in the game.
You can find props by exploring and solve puzzles according to the game prompts.
The game continues the game setting and gameplay of Sufferer Rescue Center 1.
This work tells part of the story before Zhang Ji established the "Lovelorn sanatorium on the main line.
Zhang Ji was originally an ordinary migrant worker, but he suffered a sudden accident, and his only relative died in a factory accident.
Afterwards, he was forced to lose his job, blamed for an accident by an unscrupulous boss, and suffered a series of unfair treatment and blows such as telecom fraud, and was arrested and imprisoned. When his life fell into a trough, he met his father's only relic during his lifetime, a talking rabbit, and started the funny work of "Lovelorn sanatorium ".
The game adopts dynamic comic performances, with rich pictures and simple gameplay, combined with mini-games to solve puzzles, the overall story plot is humorous and contains many popular hot spots. If you are familiar with Internet culture, you will like this series of works more.
Developer Notes:

Show/hide text
https://moondl.com/4sbglptww1n7/Lovelorn_Sanatorium_.rar.html
Comments:
No comments yet, you can be the first!
Add comment