Alina: Sorceress In Trouble / Ver: 0.1.2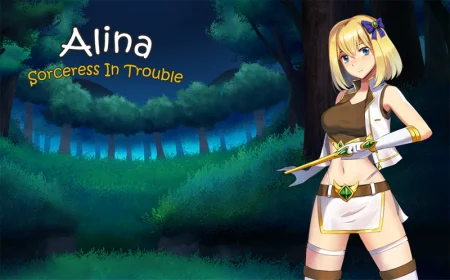 Release Date:
2023-03-05
Developer: Flurki Games
Censored: No
Version:
0.1.2
OS: Windows
Language: English
System requirements (minimum): OS: HDD: 100 MB
Description:
The royal court sorceress, Alina, undergoes a journey through a deep, dark forest. She is suddenly intercepted by a hooded male, who's intensions are unclear. What does fate have in store for the young sorceress?
This game is planned to be an interrogation-style game, where Alina is chained up and at your mercy. You can talk with her, ask questions, influence her mood, and of course, also touch her on a lot of different body parts, grope her, tickle her, play with her, etc. Planned are also good and bad endings depending on your behavior.​
Developer Notes:

Show/hide text
https://moondl.com/6nyuin5bmquc/Alina_Sorceress_In_Trouble_0.1.2.zip.html
Comments:
No comments yet, you can be the first!
Add comment