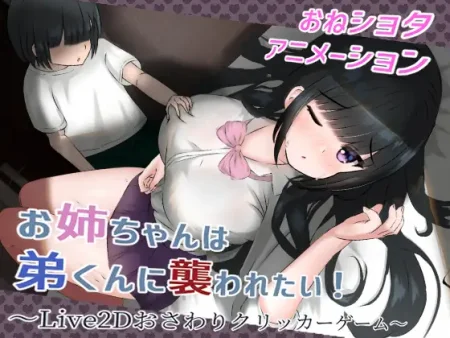 Younger brother liked his sister, but he could not be honest with her. One day he catches his sister napping and starts fondling her breasts. Apologizing in whispers to his sister, the younger

A game about a mother who lusts after her son during a violent storm.
Helpless girls are falsely accused and thrown into a dungeon. The dungeon components were created to punish criminals, so the dungeon is filled with deadly traps. Moreover, the prisoners who refused
An RPG about a newbie mercenary on a wild adventure he's not prepared for An unfortunate encounter with a mighty demon leaves you stuck with a curse that is as silly as it is lethal, and the search
A girl warrior goes down into a dungeon to fight monsters, and they do things to her...
In this visual novel, you play as an ordinary 18-year-old boy whose life is about to change forever! That's because you receive a letter inviting you to the oldest academy of magic and wizardry in
What is Almastriga? Almastriga is a classic metroidvania game where you play as Jane, a cursed woman at odds against a great evil that wants to use her as a vessel to cross into the world's
Midra is an embattled continent contested by a puritan faith and a lusty cult. At the turn of every century, the faiths conduct a ritual to summon their champion from another world, and whichever
A twenty-year-old princess walks into a magic store to ask the owner for a favor. You will need to find the right spell to help the princess deal with her problem.
Operation Lovecraft: Fallen Doll is a sex simulation sandbox game inspired by the myths of Cthulhu and created by a group of game-goers with experience working on AAA games. All scenes are played in
Nao Izumi, a college student. Playing in her room, she continues to stretch her daily routine today . You can look at it or play a trick. Real-time rendering 3D simulation game where the reaction
Join Princess Elise and her friends as they explore their enchanted world in search of Magical SEXUAL Adventure. Encounter Fairies, Wizards, Giants and much more as you make your way from one