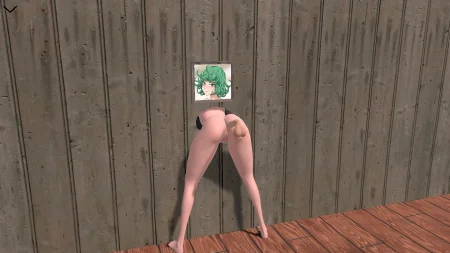 "GloryUse Maker" is a straight-to-action 3D Simulation/Sandbox game primarily around Stuck and Freeuse kinks. You can upload your favorite girls image to game, customize your girls body,

In a far, far away galaxy is restless. In the midst of the Clone Wars, the battles between the Republic and the Separatists are fiercer. The Galactic Senate is concerned about the growing number of
BMO TV is a two-dimensional point-and-click adventure, heavily inspired by reality TV games such as Stranded or Bimbo House. The player takes control of a new contestant on the show and must
In a nutshell, it is a game about fighting girls, destroying her armor, and having sex with her.​
[Secretary] is an erotic adventure / life simulator, with an adult character, a nearly 30-year-old white collar in a well-paid IT office. But after several wrong decisions led to his life falling
There is a law in the land of Scarlet that has existed since its founding... The Scarlet Law. Every woman born in this country has a price tag on her head. The Scarlet Law allows wealthy patrons
This game is a simulator of a schoolboy, which you create yourself. Learn, buy completely unnecessary things for the student, meet with, and do what you want. Isn't that what everyone wanted in
A man wakes up from a coma with amnesia. Can he recover his memories and reconnect with his loved ones?
Home Together is a real-time adult game with next-gen graphics​
This game consists of two main parts / modes. An visual novel-esque ADV (adventure) part, and a simulation game (SLG) part. The ADV part occurs prior to and after touching mode. You can enjoy how
"What would you do if you acquired a tome of great power?" X-ray vision, time-stop, mind-control, invisibility... With such abilities at the tip of your fingers, what sort of sexual mayhem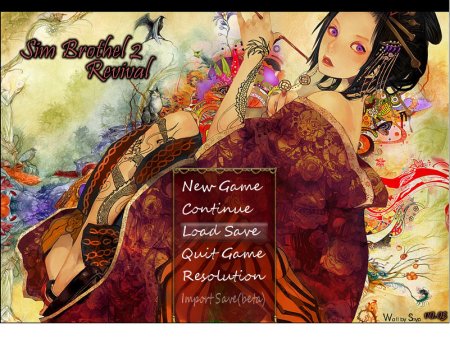 In the new version of the game you also manage a brothel, but now you act as an active protagonist! You can choose a class, fight monsters, buy your own clothes, but the main factor, of course, is