Tia, an alchemist girl who run her atelier outside town. She has tomboy personality and love fighting. She live with the cutest animal name "Poppo". One day the town near her atelier get
Asougi City, a company town facing the Seto Inland Sea. Though a single corporation controls every aspect of their lives, the citizens live without any kind of worries or doubts, and enjoy the peace
The Imperial Colosseum. A place where stalwart warriors gather from all over the land in search of glory, Riches, honor and ... the right to do what they please with their opponents! You are a new
Pure Onyx is a classic beat 'em up set in the world of our flagship title, Malise and the Machine. It follows heroine Onyx as she brawls her way through the dystopian streets of New Babylon, where
Price for Freedom: Avarice is based on the webcomic series, in the same setting and region. The game will tell the story of another cast of characters, in another town, and another time. The format
Saving Alice from zombies and other creatures infected T-virus in the Kuriles. One of the idol groups that do not sell "early spring Mutsuki" is I came to the gravure shooting on the
In Oh So Hero, you play the role of the dragonesque hero Joe to fight and fornicate with enemies, build intimate relationships with anthropomorphic characters, and embark on a sex-filled adventure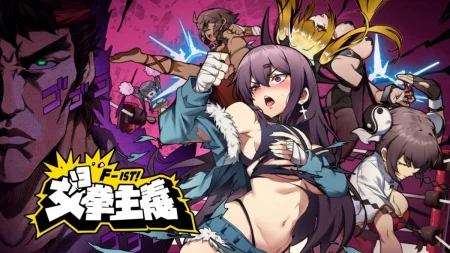 Overnight, overnight, gene mutations have led to a huge increase in the propensity for violence and the natural strength of women. Men have become the bottom of society. In a world ruled by women,
Ciela Lanciel (nickname: Lala), a student attending a knight's academy meets with an accident while in a cave for a practical test, and gets lost in a vast dungeon deep underground. There, countless
Help Ciri to become a witcheress or corrupt her into your personal pet in this Adults-Only Interactive Adventure based on "The Witcher" games! Choose how to treat Ciri and face the
April O'Neil got tired of wearing a tight yellow jumpsuit all the time and decided to take it off. So she learned kung fu naked and went to kick Schroeder's ass so she could fuck him and Krang.
It is a combo type 2D erotic action of a simple game nature. Let's advance the stage while kicking the enemy by operating the Kemomimi girl Mia. Complex operations such as command input are almost