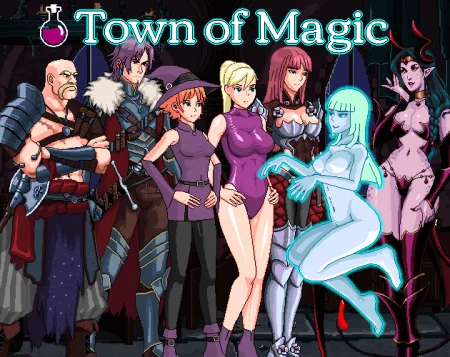 Welcome to Town of Magic, the sandbox adventure game about Celica, a young mage, and her magical and erotic adventures in the magical town of Agranor.​
We are pleased to present ComeCloser, a wonderful adult game that can be played exclusively in virtual reality. Whether you like it fun, playful, romantic, sensual or passionate, we've got you
The Last Sovereign is an adult fantasy RPG that plunges you into the saga of a world torn between forces of lust and purity. As you enter the complex conflict, you forge a new path that will change
[Secretary] is an erotic adventure / life simulator, with an adult character, a nearly 30-year-old white collar in a well-paid IT office. But after several wrong decisions led to his life falling
DEEP SPACE WAIFU is an adventure game full of sexy content. You play as Big Beer, who goes on a dangerous adventure to a distant corner of the galaxy - Earth. During the passage, you and the hero
The games will be a mix with horror/mystery and erotica. You will have blood, kills, monsters, sex, and a lot of more stuffs. Everything in a non linear way and with a lot of options ahead. The
TOGETHER VR is a virtual reality experience that allows players to experience daily life with Hoshihara Mei in their own private room. The game offers players the opportunity to play different games
Hello, boys and girls! Welcome back to the '80s! USSR (Soviet Style Retro Strings) is a series of adult visual novels united by a common place and time of action. So, the setting is the city of
Haydee is a complex old-school three-dimensional platform-shooter, but it is difficult not only because of the difficulty levels, the lack of regeneration and a limited number of saves, but also
You are an outcast and destitute exile, doomed to roam the wild wasteland, where the weak will perish and only the strong will survive. You will have to fight for life, build buildings and conquer
You usually play as the hero. but not this time! You're a lowly squire who's on an epic quest to get laid. Here's the catch: you've only got a few months left to find the girl of
It is a strategy erotic game where you build your own small "entertainment complex". You start as an owner of a small tavern on the high road between two big cities. Classic fantasy world.