You play in the shoes of a mid-aged looking war veteran bio enhanced priest who is about to start a new life in a small town. In this fantasy world slavery is still allowed but it sure is pricey.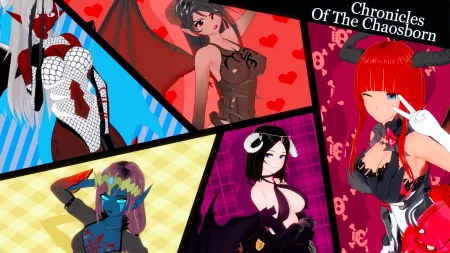 You are in quite a tight spot with your family... So it's time to pick up the pieces and take care of them! Build your own village, build your own harem and uncover your mysterious past. Learn who

Welcome to Lust Age, Aspirant! Here you will find all kinds of girls who want to meet you (no kidding!). But... what is Lust Age, Keisi? I'm glad you asked me, Aspirant! Lust Age it's a FREE adult

In the game, you will be part of a mercenary duo who crash-landed on a tropical island. Employed by a crime lord of a Sci-Fi galaxy, you and your partner must get back on your feet and figure out a
You are the Prince of a small warrior clan that has recently gained great fame. Your father uses this fame to forge a political alliance of 10 city-states by marrying you to one of the Princesses.
Sinful Empire is a three-dimensional hentai fantasy action game.
The merchant have finally arrived in the city. Meralin and Kinara were suppose to go to the market together to visit them, but Kinara is late again probably still asleep as usual. Meralin decides to
The Seguria continent, a world with a scattering of towns and dungeons... There is a village called Each in the continent, where there lived a girl named Rose. She was born into a family line of
When the dark elf Ivril finds Sophia sleeping under the stars, she's immediately overcome with lust for the human girl. To make her interests known, she invites herself into Sophia's dreams and
In Tales of Randiriel, you take the role of our hero. If he ever wants to get back. You have some weird powers that allow you to absorb souls. But, in absorbing them, they change things about you.