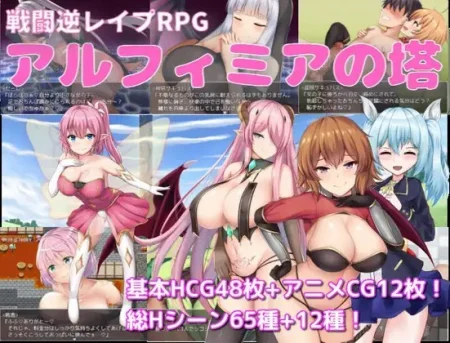 Version 3.0! Added 6 types of fights using animated computer graphics! You are suddenly summoned to a "game". There is a world where demon girls exist as enemies. They attack you with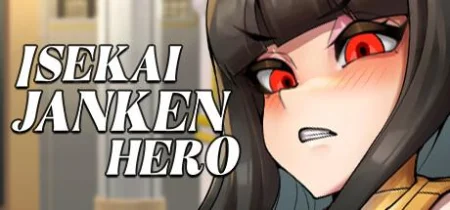 The goddess of this new world has armed you with the power of rock-paper-scissors and tasked you with defeating a group of monster lords. Will you finally get the harem of your dreams, or is it too

Trials in Tainted Space is a text game about exploring the universe, yourself, and its myriad inhabitants in fun and customizable ways. Because the entire game is made in text, it's easy to
This game is a "only" communication game where you spend time with your heroine, your sister. I kissed my sister many times as "Gyu". I got a knee pillow and an earpick. Sleep
FapTitans! For quite some time now, I've been searching for a game with high-quality graphics, alluring gameplay, and erotic elements. Recently, I stumbled upon a website called Faptitans, and holy
This is the long (very) awaited 4th part in The Border of the Tomb Raider series from animator, DarkLust. DarkLust prides himself in rough content and Part 4 is no exception. After being tormented
Let's Play With Nanai! is an adult VR sex simulation game designed for Oculus Rift/HTC Vive. It's auto-responding movement is one of the most unique feature of this VR experience. You and
Princess & Conquest is a hybrid RPG game where you, the Knight, will have to decide the fortunes of a Kingdom, plunged into chaos after a certain "incident"! The sudden disappearance
The Twist is a choice-based dating sim/visual novel game. The game is real-time 3D game, most scenes you can freely orbit around and see the action at the angle you like.​
A story about a man contemplating the trouble and strife, as well as his life. Original script by Ebi-Hime. Features of cheating, mind control / hypnosis, and much more.
A busty female ninja Himiko takes a journey of revenge.
An innocent boy Keita happens to live together with a female cousin Hiroko. Hiroko loses the last remains of her reason by his single utterance, "My penis grows bigger when I see you!"