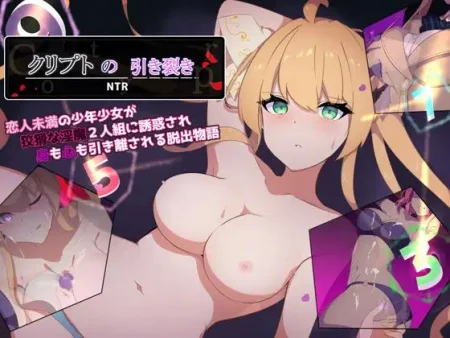 Don't let the demons steal your heart Chima Lab 1st ADV style RPG "Crypt tearing" There is a possibility that both the hero and the person in love will be taken down. "W
ONEONE1 presents their latest greatest HCG packed hentai game with a whopping 435+ base CG! 290+ of which are EROTIC! Are you ready for the fap-a-thon of your life!? Humanoid elves, goblins, orcs,
With an abrupt earthquake, the inhabitants of Northland mysteriously vanish. The fate of the world rests in the hands of Rolan and seven chosen women. Together, they venture out to stop the
A story where you must save the world from peril with 7 chosen heroines. The fate of the world and the heroines are in your hands. The journey begins after you meet the goddess Sara.