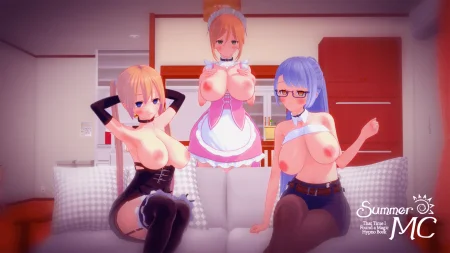 The story of a high school student who just started living with two beautiful women for the summer vacations. Not that anything will ever come out of that though, that is until he finds a magical

The main character got under the wheels of a truck and reborn? Time to have sex and become a hero! Have sex with women of different races in this game, Elves, Amazons, Dragons, Demons, Centaurs,
Would you like to be on a bright island full of adventures, secrets, funny characters, exciting story, of course, a bunch of friends and scary monsters? Then discover the Forbidden Fruit! Maya and
One day, you woke up and found yourself before a cute girl who call you a "Human".
- Go on a journey as a half-human vampire girl named Seviara to find her older sister - Meet a variety of interesting characters in your journey - As the story unfolds, discover more about the