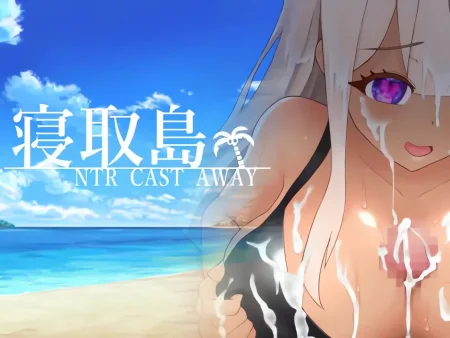 Meryl despised Lloyd as a novice adventurer who had yet to become one, but she forgave him for his efforts to pick up food for her. Meanwhile, another group of men were drifting on a deserted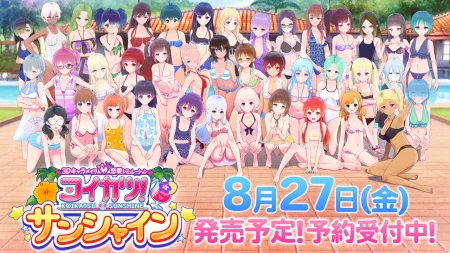 The main character lives alone near his aunt's house, away from his parents who have moved abroad. He is transferred to an all-girls school where his aunt is the headmistress. Just as he is settling
Vast Open World of Pleasures on the Island ♪ The new work "Sexy Beach" is an elite resort on a large island. Adventures, girls and flirting are waiting for you. Various attractions are
Have you ever heard the story of Fockerman? Not? Maybe it's too good to be true? You are given the opportunity to visit his skin. Perform erotic mini quests to satisfy the girls and get rewards from
This is an adventure visual novel, with a number of main characters with whom there will be a gradual introduction through certain parts. And perhaps in the third version of the game will be the
Countdown is inevitable! At the end of the summer, you and your loving girlfriend Mia will be attending different colleges. The two of you will have to solidify a long-distance relationship.
One day, Claris receives a mail from her aunt Charlotte, evoking nostalgic feelings in her mind. She soon set her mind to visit Charlotte with her maid Mary. These two girls are looking for a short
The vast open world of pleasures on the Island ♪ New job "Sexy Beach" is an elite resort on a big island. Your adventures are waiting for girls and flirt. Various attractions are
The heroine Namika Shiokaze is a virgin schoolgirl with a bit slutty mind in heart. In the last summer, she had been aware of the pleasure of exhibitionism from an accident to let her swimsuit drift
Our funny hero is waiting for new adventures in the jungle filled with Amazons. His main task is to save his girlfriend, who was captured by the Queen of the Amazons.
CM3D2 - Custom Maid 3D 2
Capsule soft collection: Ecchi park, EroKano 1-2, Harem * Beach 1-3, Hentai hospital 1-2, Iron girl, Maid in harem - Pt. 1 Pt. 2, Oniichan syndrome, Sexy clinic, Sister advisory