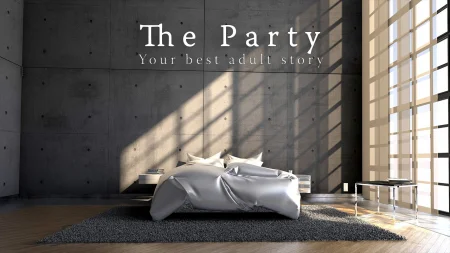 The plot start with the main character hearing called your name for a reunion at his house, after the reunion he will be left alone in the house with two other girls and another male. Having the
The action of the game takes place in the near future. The year 2025. The main character Dan - a young man who just recently graduated from the university majoring in "Organic Robotics and
"The Call of the Void" is a sandbox game in which each of your decisions can drastically change the course of game history. The skills that we acquired while working on the first game will
Space Paws Version 0.49.1. Space Paws is a mix between dating-sim game and visual novel with some minigames in it. We have tried to make a funny and witty video game, with a solid argument,
Soo's a demon. Not the kind with big horns and huge teeth that kills people, mind - she just likes to get down and nasty. So when The Devil (note the capitalization) decides to conquer the city of
As master of a mansion in a remote valley, it is Kenji's job to train up his "battle maids" in housework, combat and the arts of love ... About virus - I cite the words of developers:
An interactive game where you have your way with a sexy lady in black pantyhose. about 40 animations created in After Effects.
You want to feel yourself in the place of a guardian angel young beauty? From you will depend on how it will behave, what will. What it will be? Priestess, comply with all the norms of morality, or