It is a combo type 2D erotic action of a simple game nature. Let's advance the stage while kicking the enemy by operating the Kemomimi girl Mia. Complex operations such as command input are almost
Gather up ye' coins, and acquire yee powers! A light and brisk 2D action game with lots of interesting ero to boot!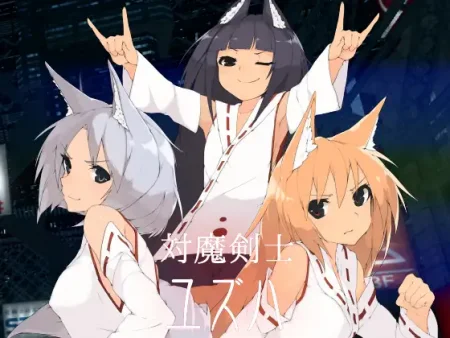 Dazzlying female voice acting, obsessive attention to tail in the 3D action parts, and gorgeous CGs to go with the novel parts, circlehuxian presents... Foxy demon-slaying swordplay ACTION!!
This is a summary of the short games that have been released on ci-en. Contains 10 short and fast-ending games. Many girls get embarrassed.
Barbarian Legend is a simulation game about war. You can create a powerful army in your castle and lead the army to defeat the armies of other countries, or capture and humiliate the valkyrie of
Sylvia, who grew up as a young lady, is an apprentice magician. One day, while exploring a safe forest, I use it because it is troublesome to walk home with the transfer magic that my mother told me
You are in a brothel that gathers beautiful boys and girls from all over the world. Sophisticated curtains glitter gently. Gold and silver furniture make a luxury mood. The room is sweetly incensed.
Seismic's massively anticipated anime is here! Heralding a lovey girlfriend dovey roommate life with an ecchi-kawaii wolf girl! On a full moon, you rescued a timid puppy, that is to say a