A young man was abducted by aliens, but after 1000 years his cryogenic chamber will be found by sex dolls.
Seaside Mystery is my new game and it is a visual novel, dating sim game for adults, there a college student after tragic loss of his parents, moves to a small town to start his new life. Later he
"Shattered" — an erotic visual novel with rendered 2D graphics, where you play as Blake Blinn, an unlucky guy who had to grow up in slums, but didn't really find his way into thug's life, and due to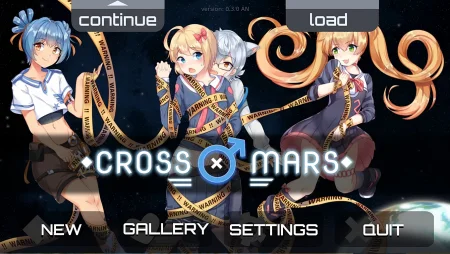 Cross Mars is a new made for the fans of lewd content and Yaoi Visual Novel games. Yaoi is an anime genre used in mangas and hentai as a category for boy x boy content. Visual Novels are comics fused
Welcome to the world of Cloud Meadow, where islands float in the sky through ancient magics and humankind works alongside monsters to create prosperous civilizations! Play as one of our protagonists,
Events take place after the end of the original game. You will experience many events that beautifully continue the original stories, expanding the Majikoi universe. Choose one of the girls you built
You and your wife live in a happy marriage. And recently moved into a new apartment. And the neighbors have a decent dinner and called to him. But that's the end of the meal came out a little weird.
But have never until now dating a man let alone do the nasty, only delusion had become full-fledged unawares. I think I love masturbation, and a hobby in their own transformation. 5,000 yen ......
Before you get hit by the Truck-Kun, a strange light transports you to an unknown future. A strange girl saved your life, but not for free... In the future, all men died of an unknown disease and to
Assigned to serving your employers niece, your new Madam. A demanding, dominant woman who has no issue manipulating her new toy to meet her every need. You arrive expecting to serve and clean, just
In this visual novel, you play as an ordinary 18-year-old boy whose life is about to change forever! That's because you receive a letter inviting you to the oldest academy of magic and wizardry in
In this game we are told about the high and pure love between two schoolgirls. Lovers of all kinds of perversions can pass by - there are none here. Everything is on a very decent level. The