FRIENDS IN NEED / Ver: 0.39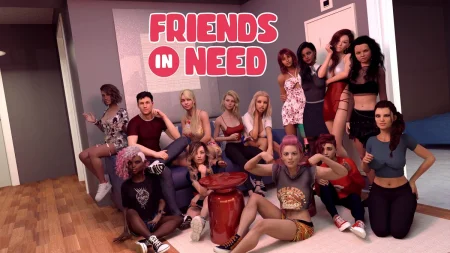 Year of Release:
2022
Release Update:
2023/05/18
Censorship: None
Developer/Publisher: NeonGhosts
Platform: PC/Windows/Linux/Android
Edition Type: In Development
Patches: Not required
Version:
0.39
Game Language: English
Interface Language: English
System requirements (minimum): OS: Win / HDD: 2 GB
Description:
Friends in Need sees you stepping into the role of a man who made a very bad financial decision, which nearly resulted in your ruin. Years later, the reverberations of that decision echo once more through your life, suddenly enriching you beyond your wildest imaginings. When your best friend and long-time crush comes to you for help with her own financial misfortune, you realize that with nearly unlimited resources, you can be a force for good - or evil.
https://moondl.com/xazz419eiz2k/Friends_in_Need_0.39_PC.rar.html
Comments:
No comments yet, you can be the first!
Add comment