SECRET CARE CAFE / Ver: 0.8.18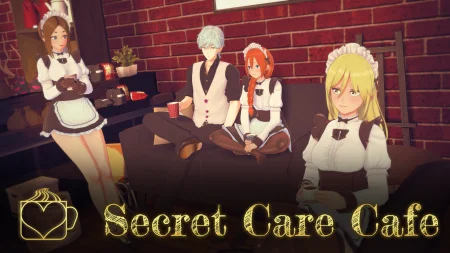 Year of Release:
2020
Release Update:
2023/10/02
Censorship: No
Developer/Publisher: Rare Alex
Platform: PC/Windows
Edition Type: In Development
Version:
0.8.18
Game Language (Plot/Interface): English
System requirements (minimum): OS: Windows/Linux; HDD: 6 Gb
**Update to 0.8.18
Description:
Everyday seemed like nothing was changing. Go into your cubicle, put in numbers to the sheets, prepare presentations, hope for bonus every quarter. Only to see your manager get all the credit for your work. Was it your fate to spend the rest of your days at the same place, being just an insignificant pawn in your own life? No!
You've had enough! With the help of your loyal girlfriend Cynthia, you took a loan, left your old workplace behind and opened a Maid Cafe! Cynthia and two of her good friends become maids that will help you with everyday struggles!
What kind of cafe will you have? It's up to you!
Warning:
Changelog:What to expect in next public update:Developer Notes:
https://moondl.com/e96jvojhgj8v/Secret_Care_Cafe_0.8.18_Public.zip.html
Comments:
No comments yet, you can be the first!
Add comment