Seaside Mystery / Ver: 0.21.1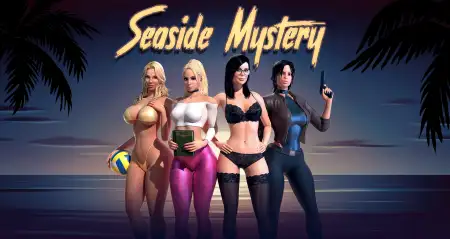 Year of release:
2022
Release Update:
2023/11/21
Censorship: No Censorship
Developer/Publisher: KsT
Platform: PC/Windows
Edition Type: In Development
Software Key: Not required
Version:
0.21.1
Game language (storyline): English
Interface Language: English
Audio Response Language: Unknown / Other
System Requirements (minimum):
OS: Windows 10 x64 / CPU: i5 / RAM: 8GB / VRAM: 2GB / HDD: 8GB
Description:
Seaside Mystery is my new game and it is a visual novel, dating sim game for adults, there a college student after tragic loss of his parents, moves to a small town
to start his new life. Later he discovers that the small town isn't an idyllic place as it might look from the first glance...
The game is Real Time 3D, click-to-walk type of game. In Seaside Mystery unlike The Twist your character can walk around and explore the locations.
The game is in early, but active development.
Features:
● In depth character customization system. ●
● Real-time 3D graphics. ●
● POV camera option. ●
● A lot of characters to interact with. ●
● Scenes with options ●
● Quest progression ●
● Inventory system ●
● Stats system ●
● Cloth physics simulation ●
● Breasts, butts physics simulation ●
● Animated scenes ●
● and much more... ●
Installation and launching:
Installation is not required, the game folder.
The application is launched by the executable file Seaside Mystery.exe located in the root of the folder.
If the folder has been moved to another location, do not forget to rehash the torrent to stay on the distribution.
Cangelog:
https://moondl.com/j657a24hixot/SeasideMystery.rar.html
Comments:
No comments yet, you can be the first!
Add comment