Deepthroat Simulator VR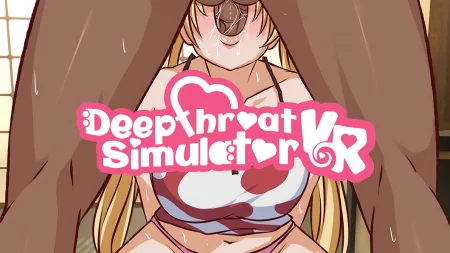 Have your very own intimate deepthroat VR experience with any character you dream about with Deepthroat Simulator VR.
Import any character you dream of!
Deepthroat Simulator VR currently comes with nine pre-installed characters for you to have fun with!
With supporting the most advanced anime character creation tool called VRoid you are able to have an intimate experience with any character imaginable! Download characters from platforms like VRoidHub and directly import them into Deepthroat Simulator VR without any learning curve.
To add more characters, navigate to the installation folder of the game, and copy your VRoid ".vrm" files into the folder called "VRM".
ONLY models made with VRoid Studio v1.0 or later are supported!
Virtual Reality Deep Throat Simulation
Use your hand to hold her head and make her deepthroat as deep as she possibly can!
Unique Reactions
She will react according to your personal experience, such as: gagging when you go too deep, and have trouble breathing when you go hold her too long.
Time your ejaculation
Fill up the cum bar to ejaculate inside her mouth or give her a deserving bukkake.
Remove her clothes
You can remove her clothes so you can start groping her breasts.
Two Bonus Erotic Experiences
Deepthroat Simulator VR is equipped with two extra bonus experiences: missionary, and cowgirl.
Community Requests!
Is there a specific character or feature that you would like added? Join our Patreon and vote for monthly new characters!
https://www.patreon.com/DeepthroatSimulatorVR
We have a huge ambition to even further enhancing your experience by introducing more Deep Throat interactions and reactions, more customizable level designs, sex scene interactions, and more! Please support our project to see more advanced updates!
Comments:
No comments yet, you can be the first!
Add comment