Yuri & Claire – Balancing Love and Betrayal! / Ver: 1.1 MOD1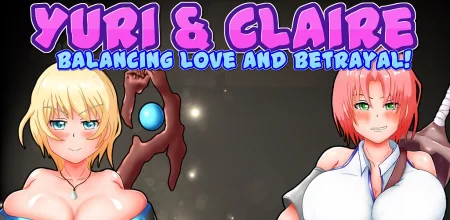 Year of Release:
2023
Release Date:
2023/07/02
Censorship: Check
Developer/Publisher: ニトオワ / Nitoowa
Platform: PC/Windows
Edition type: Original (licensed)
Version:
1.1 MOD1
Game Language (story): English
Interface Language: English
Voice Language: None
System requirements (minimum): OS: WindowsR 7/8/8/8.1/10 (32bit/64bit), CPU: Intel Core2 Duo or better; RAM: 2 Gb;
HDD: 1.5 Gb; GRAPHICS: GPU with DirectX 9/OpenGL 4.1 support, 1024 x 768.
Description:
The protagonist Rick, his childhood friend, swordswoman Claire and mage Yuri worked together as adventurers.
Their party was so strong that it was called the strongest in the history of the guild. Claire and Yuri like Rick, and Rick has feelings for them too.
for the two of them. But no one wants to disrupt their relationship, so no one confesses. One day, the three of them decide to take an S-rank quest.
a quest of the highest rank. But to do so, they had to take Leor, a famous playboy in the guild, with them.....
https://moondl.com/0bv50mdtiq8e/Yuri__amp__Claire_v1.1_MOD1.rar.html
Comments:
No comments yet, you can be the first!
Add comment