Kurenkisho Quolta Emeraude EG / Ver: 1.15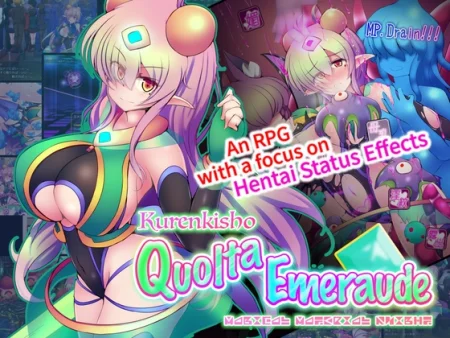 Release Date:
2023-05-24
Developer: kudarizaka guardrail
Censored: Yes
Version:
1.15
OS: Windows
Language: English (AI Translation)
System requirements (minimum): OS: Win | HDD: 2 GB
Description:
A super strong righteous transforming heroine encounters
a variety of cruel traps!!!!
sexual attacks!!!!
While she can't fight back she'll undergo pleasure torture until she's broken in until she can't even withstand the sexual attacks of basic, weak monsters.​
Developer Notes:

Show/hide text
https://moondl.com/5c25pysjgjj2/Kurenkisho_Quolta_Emeraude_EG_v1.15_AI_TL.zip.html
Comments:
No comments yet, you can be the first!
Add comment