Seal of Lutellaria / Ver: 2023-04-07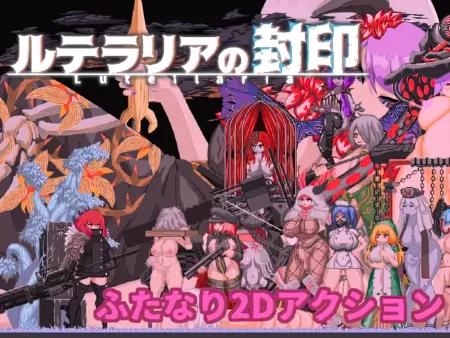 Release Date:
2023-03-31
Release Update:
2023-05-04
Developer: uzuraZanac
Censored: Yes (Mosaic)
Version:
2023-04-07
OS: Windows
Language: English, Japanese, Traditional Chinese, Simplified Chinese
System requirements (minimum): OS: Windows, HDD: 100 MB
Description:
Somewhere, out in the world, during an era of uncertainty, lies a region called Lutellaria, located in the northwest of the Kingdom. Long before the history books were written, one could find a place there, surrounded by high walls. No one knows for what purpose they were built. However, what is know, is that entering those walls is exceptionally difficult, and that all those bold enough to venture inside, never return...
This is one such tale...​
Installation:Developer Notes:Change-log:
https://moondl.com/dzx11ccs5aa1/Seal_of_Lutellaria_2023-04-07_uzuraZanac.zip.html
Comments:
No comments yet, you can be the first!
Add comment