Tales From The Under-Realm: After Midnight / Ver: Final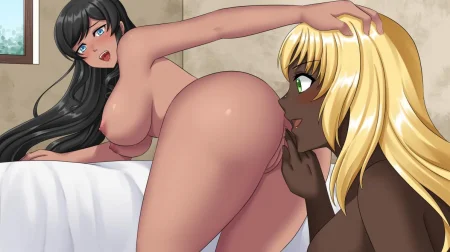 Year of release:
2022
Release Date:
2022/06/01
Censorship: None/I have a patch to remove
Developer/Publisher: Winter Wolves
Platform: PC/Windows/Linux, MacOS
Edition Type: Original (licensed)
Patches: Not required
Version:
Final
Game language (storyline): English
Interface Language: English
Speech Scoring: Unknown / Other
System requirements: OS: Win 10; HDD: 400 MB.
Description:
The unnamed God returns in "Tales from the Underworld: After Midnight."
This time, the omniscient God, who has the ability to peek into a person's past after his death, will reveal the life of a young woman serving as a guard in the city of Lothark under Guard Captain Samael.
Her life takes an interesting turn with the arrival of two exotic beauties from Dingirra: Nadia and her daughter Cynthia. They end up owning a club of dubious reputation called the House of Hands. Cynthia works there as a bartender and her mother is a dancer.
Our protagonist quickly develops a friendship with Cynthia, which causes the jealousy of Tara, the protagonist's childhood friend and fellow security guard, who has a habit of letting her shyness prevent her from expressing her feelings properly.
Relationship change is the least of our protagonist's problems.
Samael has secrets of his own--for example, what he hides in the basement. When his daughter, Evelyn, tries to find out with the help of three other students from her magic school, she is the only one who returns. A few days later, the father of one of the students goes missing as well. And then a merchant's corpse is found in Nadia's house.
And this is just the beginning of a series of murders that have one thing in common: they take place after midnight.
Who's behind them? What is their connection to our young security guard? Will she, too, fall victim to a mysterious killer? And who will she choose when she finds herself between Cynthia and Tara?
There is only one way to find out: join the Nameless God and find out what happened in the town of Lothark on those cold nights after midnight.
https://moondl.com/cpa7zwdyyu4b/Tales_from_the_Under-Realm_After_Midnight.rar.html
Comments:
No comments yet, you can be the first!
Add comment