Dawn of Malice / Ver: 0.12a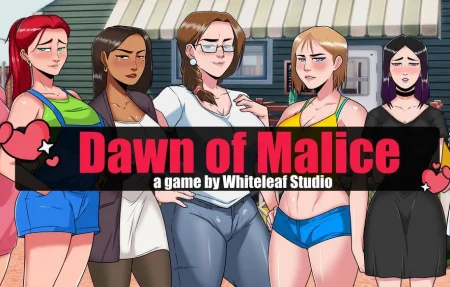 Year of Release:
2020
Censored: No Censorship/Available Patch to Remove
Developer/Publisher: Whiteleaf Studio
Platform: PC/Windows/Linux, MacOS
Edition Type: In Development
Patches: Not required
Version:
0.12a
Game language (storyline): English
Interface Language: English
Scoring Language: Unknown / Other
System Requirements: OS: Win 7/10; HDD: 900MB
Description:
Your father moved to another country, and you decided to return to the city where you were born. There you will learn friendship, love and lots of sex.
The game "Dawn of Anger" has a unique feature - you can choose your moral orientation at the beginning, and this will allow you to have some unique options during the game.
Think hard, because there is no turning back from your actions in this game.
https://moondl.com/8vyb0x6qyose/Dawn_of_Malice.rar.html
Comments:
No comments yet, you can be the first!
Add comment