Good Things Come from NTR / Ver: Final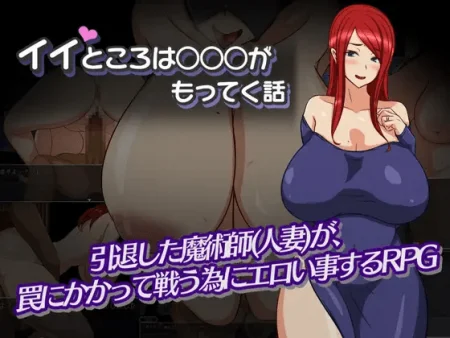 Release Date:
23.11.2022
Developer: 42 Shop
Censored: Yes
Version:
Final
OS: Windows
Language: English
System requirements (minimum): OS: Win / HDD: 400 MB
Description:
Yomi is a retired mage who lives a normal married life in a peaceful village. Despite not having fought any battles for a long time, a large number of monsters appearing in the nearby forest results in her being dragged back into the fray when Yomi is asked to help exterminate these monsters. Yomi accepts the request and battle the monsters for the first time in years. However, as expected, the monsters are too powerful for her to beat. As Yomi thinks about ways to defeat the monsters, for the sake of her town, a mysterious man named "Matoo" comes to her with a suspicious proposal. "I can easily make you stronger!" Yomi is troubled by his tempting proposition...​
Installation:

Show/hide text
https://moondl.com/e193q3sw1ksh/Good_Things_Come_From_NTR.rar.html
Comments:
No comments yet, you can be the first!
Add comment