Maid Mansion / Ver: Final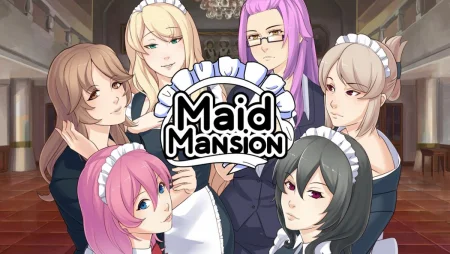 Release Date:
2020/07/29
Censored: No Censorship/Available Patch to Remove
Developer/Publisher: Crazy Cactus
Platform: PC/Windows, APK/Android
Edition Type: Original (licensed)
Patches: Not required
Version:
Final
Game language (story): English
Interface Language: English
Speech Scoring: Unknown / Other
System Requirements: OS: Win 10; HDD: 450 MB
Description:
A young man has lived a harsh, secluded life, but it seems that things have finally changed for the better. His grandfather, a wealthy navy admiral, recently died and left behind a mansion and a huge fortune. He inherits it, but on the condition that he is never allowed to fire the head maid, a young woman named Takako.
When he moves in and becomes master, he discovers that the mansion is more than he thought. Some of the maids are behaving strangely, and a government inspector is keeping a close eye on the place, eager to uncover its secrets. What secrets lurk in these luxurious halls? Why was his grandfather so insistent that the head maid never quit? Who could he trust? He must find the answers, and he is not afraid to abuse his newfound power to do so.
https://moondl.com/ezyatyvxsdbj/Maid_Mansion.rar.html
Comments:
No comments yet, you can be the first!
Add comment