Recreation Island - Manami And Her Captive Father / Ver: Final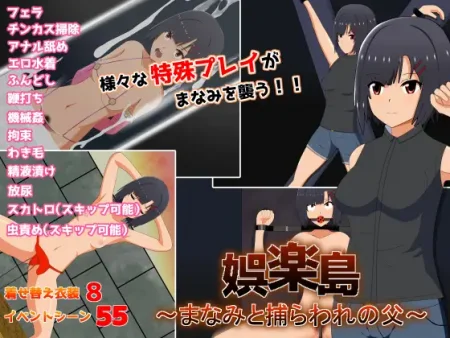 Release Date:
2021-07-31
Developer: Teruka Lab
Censored: Yes
Version:
Final
OS: Windows
Language: English (MTL)
System requirements (minimum): OS: HDD: 400 MB
Description:
Manami arrives on an island to look for her missing father. After finding him, she has to pay 50M for his freedom.
That's more or less the whole story, the rest is collecting scenes. Scat is avoidable but the whole game is basically centered around dirty sex.
- 55 H events
- 11 base CG
- 8 outfit variations
- 3 sprite variations
Gameplay Tips:

Show/hide text
Extra:

Show/hide text
https://moondl.com/hgs5g2vre0nq/Recreation_Island_-_Manami_and_her_captive_father.rar.html
Comments:
No comments yet, you can be the first!
Add comment