Ceres and the Contract Guild / Ver: 1.1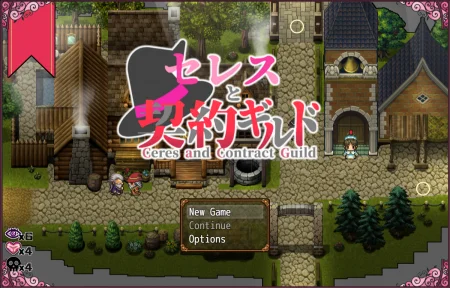 Release Date:
2020-11-20
Developer: StudioNAZE
Censored: Yes
Version:
1.1
OS: Windows
Language: English(Fan Translated)
System requirements (minimum): OS: Windows / HDD 400 MB
Description:
The prodigious sorcerer Ceres arrives in the city of Neydalir,
the city of the Contract Guild, to get her hands on a beloved item known as the Plasis Gem.
However, after meeting a strange man by the name of Necro,
she is tricked into working for the guild in order to collect "gratitude" from the city's citizens.
This ranges from helping defeat monsters to working as a waitress to doing more... sexual requests for people.
Play as Ceres as she attempts to escape from Neydalir and the guild's grasp on her!
*This game has a single instance of shota that does not contain any actual sexual images of said shota, just a normal, overworld sprite. The sex scene contains no imagery of the shota, just the protagonist's expressions/body having sex with said shota.
https://moondl.com/m652nn5284lb/Ceres_and_the_Contract_Guild_StudioNAZE_Ver.1.1.7z.html
Comments:
No comments yet, you can be the first!
Add comment