Alma and the Cursed Memory Fragments / Ver: 1.05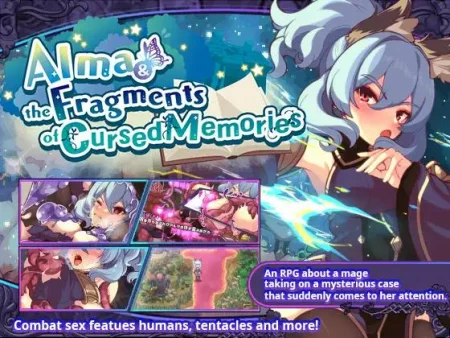 Year of release:
2022
Release Date:
2022/12/16
Censored: Yes
Designer/Publisher: Wagasi Biyori (和菓子日和)
Platform: PC/Windows
Edition Type: Original (licensed)
Patches: Not required
Version:
1.05
Game Language: English
Interface Language: English
Audio Response Language: Japanese
System Requirements: OS: Win XP/7SP1/8/10 | CPU: 2.0 GHz | RAM: 2GB | VRAM: DirectX 9.0 | HDD: 800MB
Description:
Alma used up her funding for magic research one day.
She resigned herself to going to the tavern to take on a
simple commission, but the one she was recommended was suspiciously short on details.
Alma was enticed by its reward money,
though, so she went to meet the client and learn the details of the job...
Details:

Show/hide text
Extras:

Show/hide text
https://moondl.com/jmgubufxr5mq/Alma_and_the_Fragments_of_Cursed_Memories.rar.html
Comments:
No comments yet, you can be the first!
Add comment