QOS - Wife2~ A Strong Married woman whose womb was conquered by black cock~ / Ver: Final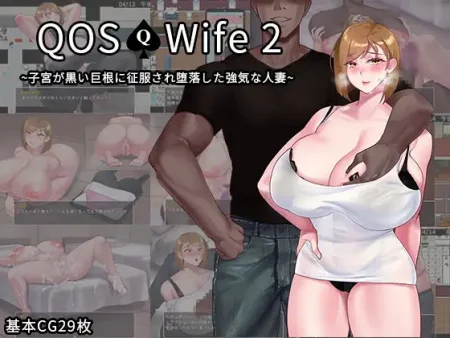 Release Date:
2022-08-25
Developer: Firing & Bombing Process
Translator: Saikey NTR Studios Discord
Censored: Yes
Version:
Final
OS: Windows
Language: English
System requirements (minimum): OS: Win / HDD: 400 MB
Description:
This game is story focused, with no combat elements!
The game lasts 14 days in total, all you have to do is find the heroine and trigger all the juicy events.
This is the story of a strong newlywed wife who meets a black man and gets corrupted.
After the wife meets a large black man she starts behaving differently...
Husband finds an oversized condom in her bag, she starts wearing revealing clothes she's never worn before, and she got a new black tattoo on her body...
Installation:

Show/hide text
Changelog:

Show/hide text
https://moondl.com/gxe3gyy4v2vl/QOSWife2_A_Strong_Married_woman_whose_womb_was_conquered_by_black_cock.7z.html
Comments:
No comments yet, you can be the first!
Add comment