Innocent Crime / Ver: Final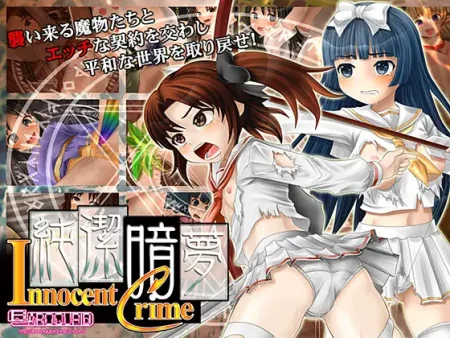 Release Date:
2012/05/06
Censored: Available in game(s) giveaway
Developer / Publisher: BAROQUPID
Platform: PC / Windows2000 / WindowsXP / Windows7
Edition Type: Original (licensed)
Software Key: Not required
Versin:
Final
Language: Japanese
Interface Language: Japanese
Voice Language: Japanese
Minimum System Requirements:
:: HDD 200MB :: RPG VX RTP ::
Description:
Story
Quietly in class, sat a modest girl Kasumi. RPG is a serious save the world becomes "Messiah" fight, has been devastated by the manipulation of demons to the border so that she "some time.
Kasumi is a "contract" debauchery against numerous monsters with Yukino girl with the makings of the Messiah of another man, we will solve the mystery of the accident increased comrade.
Using a variety of costumes in hand in further adventures, fights her fellow monsters to increase the contract can come to (etch).
Content:

Show/hide text
https://moondl.com/fdltmvu3no48/_PL__innnocent.rar.html
Comments:
No comments yet, you can be the first!
Add comment