Lin Torque Rose ~Knight of Shield~ / Ver: 1.03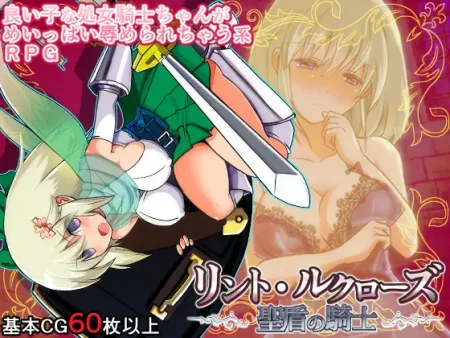 Release date:
2016/12/30
Update Date:
2017/01/08
Censored: Yes
Developer/Publisher: mashimaru soft (しままるソフト)
Platform: PC / WindowsXP / WindowsVista / Windows7 / Windows8 / Windows10
Edition Type: Original (licensed)
Keyboard: Not required
Version:
1.03
Game Language: Japanese
Interface Language: Japanese
Voice Language: Japanese
System requirements (minimum): OS: HDD 1GB ; RPG TKool VX Ace RTP
Description:
Our heroine has bright titles - Platinum Valkyrie, Beautiful Star of the South, Templar.
Her name is Lin the Swift Rose. As a heroine in shining armor, she leads a squad of Platinum Alebadra.
Who is she? A legend or a living myth? In reality, however, she is an innocent girl with teary eyes and a soft heart(and breasts).
As a result of bad weather she has been torn away from her squad, what awaits the poor girl?
The answer is plenty of harassment, debauchery and more debauchery.
All the men see her only as a toy. The player's task is to corrupt her and watch her fall.
No of course you can try to pass without it, but that's not why you're in this section, is it?
(In fact, it is worth once to pass and without the hentai.
Extras:
Nice and understandable control, beautiful performance. There is an NG+.
Translation of the description from Japanese is a lot of liberties and may be a lot of errors.
(More precisely, they are, but the essence is true)
Changes in ver. 1.03: fixes a couple of bugs and the separation of routers in NG+
Comments:
No comments yet, you can be the first!
Add comment