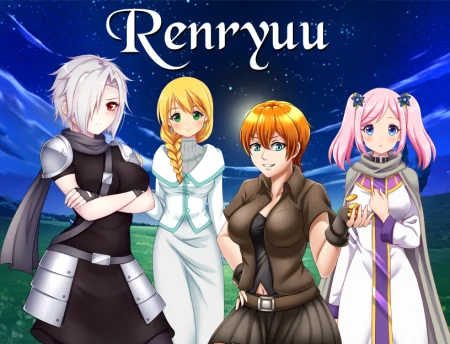 Renryuu is an adult fantasy RPG that follows the story of Ryen, A half dragon. After stumbling upon a plot to place an imposter on the throne Ryen takes the oppertunity to seize power himself. His
Solvalley School - is a mix of Dating simulator and visual novel. It tells the story of Alex's adventures, a young, Horny student at a local school. Alex is going to work in a bar, work out in the
You play an 18 year old girl named May who has a mother, step-father, step-brother, and an older sister. She needs to get a job, attend college, and either become more corrupt or remain pure.
Everyday Life of a milf and a boy in NTR sense
Our Hero is a boy who wants, with all his strength, to enter the university, unfortunately even though he is very smart, he cannot get the scholarship that he so badly needs. So he will try to get
College Times follows multiple intertwined characters, centered around a sweet country girl named June, who's heading off to college in the big city. While her story is the main focus, be prepared
The main character is Molly - a sorceress who loves magic and alchemy. She had just returned from an important mission and received a sample of demons. Molly is about to explore her in her basement.
The last time you were in this city was when you were a kid. Now you're back. You're staying at your mom's friend's house, under the same roof with her two daughters, whom you knew since childhood.
The idea is to create a visual novel where you can make some decisions ... Basically it will be a side image based on some renders in scenes (moving pictures) These are the early stages of the game.