In a war between the Kingdom of Elmfurt and the Duchy of Brauha, the king and queen are captured and killed. Only princess Ryudomira survives, having escaped to the "Graveyard" with her
Beautiful pixel art and smooooth animation. Confine a standoffish tsundere princess and violate her. Force her to perform 'service' while in town.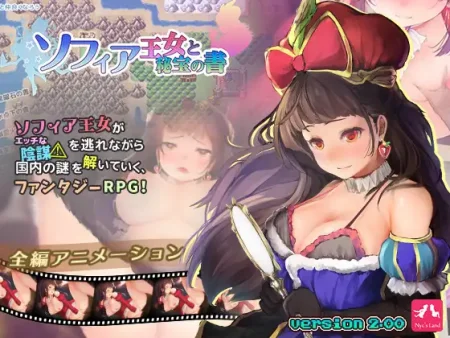 The main character's father, the ruler of the kingdom, has gone missing. Will Sofia be able to find out what happened?
This time, Eileen is the enemy? Former demon lord Lukolmon is exiled from the castle, and starts their adventure! It's time to build a team of futanari girls, and take back the stronghold! As usual,
Coming from Hentai Industries, creators of Orc Castle and the Warrior Princess Asuka series, Dungeon of Corruption offers adult gamers a great mix of puzzle solving gameplay and a wide variety of
Anette the magical detective braves the Labyrinth of the Wolfling to try and find her missing brother. The erotic sleuth-search RPG!
Two sisters are impregnated by their younger brother's penis! They bounce their cheating pussies on dick and moan lewdly as they are impregnated! An RPG of sisters who get addicted to incest SEX,
Rin-chan, the self-proclaimed hero of Doinaka Village, is fighting for peace in her village today. Meanwhile, the kidnapping of a female martial artist in the Imperial Capital has reached the
Juliana is a princess and at the same time master of knights. A men performs subjugation as a princess knight. One day, that knight who came from Luedo said "The monsters who dwelled in the
Beautiful pixel art and smooooth animation. Confine a standoffish tsundere princess and violate her. Force her to perform 'service' while in town