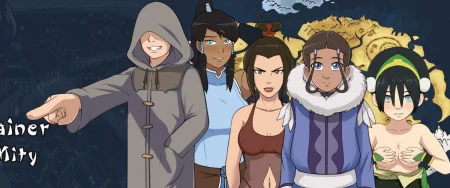 Four Elements Trainer is a massive Dating Sim/Visual Novel (in development) set in the universes of Avatar: The Last Airbender and The Legend of Korra, and will be 4+ complete games all united into

A man with a difficult childhood struggles to overcome and forget all the burdens, but nightmares haunt him, and he decides that he must do something and find an artifact that will give him a chance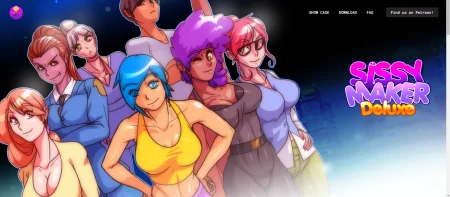 Sissy Maker is an adult point-and-click adventure game. It's a mix of erotic interactive novel and dating sim. You play as, James, a young landlord and his only tenant, Chris. Your objective of the
After continual viewing of Naruto for a several days, you end up near the main entrance of Konocha somehow. You are met by three familiar to you girls: Hinata, Ino and Sakura. Obviously, they
We live in a mad universe... indescribably vast... full of wonders... and terrors. And amidst all the chaos, sometimes things even turn out.. sexy! Play as one of many possible characters, female,
Let's Play With Nanai! is an adult VR sex simulation game designed for Oculus Rift/HTC Vive. It's auto-responding movement is one of the most unique feature of this VR experience. You and an adult
SuperPowered is an RPG game made on the Ren'py engine. In the game, you play as a young man named Billy who lives with his mother. At the beginning of the game, Maggie (his mother) buys Billy his
Welcome to Camp Zomi! A lush resort located in the heart of The Zomi Woods: A region well known for it's gorgeous sights and rich history. Looking for a place to get away? Camp Zomi's campsite is
We're playing a vampire who hasn't had an easy fate. Where he finds himself in a completely unfamiliar to him postwar fantasy world, completely devoid of his memory, where on every corner he is
Hot Glue is a pornographic indie game in development. It's aiming to have several mini games with a a bit of online features for the players to share and interact!
Everyday Life of a milf and a boy in NTR sense
Hodalen is an ancient forest that lives by its own rules and laws. Dark magic feeds the roots of its centuries-old trees, giving rise to strange creatures. But now the dark elves have begun to