The Handyman is NSFW. it's a laid back point and click game where you try to accomplish simple tasks around a girls dorm. Easy enough, right? Well, as long as you don't get distracted by the girls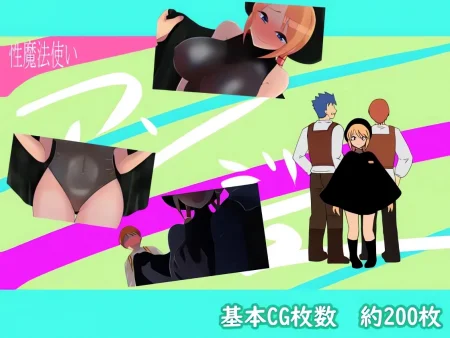 Advance through the dungeon while having erotic sex with your childhood friend! Chris and Robin were cursed by a demon as children. But the only magic that helps them is "sex magic", which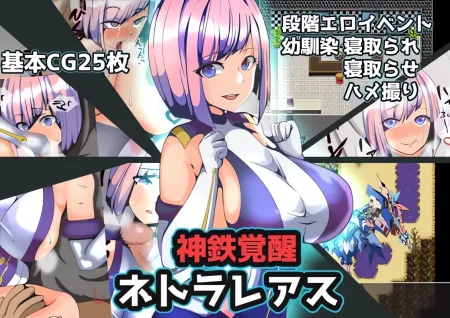 Ride a robot awakened by a sex tape and save the world!
Young hero starts his journey to defeat the Evil Lord. A simple RPG with a straightforward story and easy-to-find H scenes. Includes a gallery mode where you can watch all the scenes you've
The villager Kairu had two dreams. To become a knight and protect the kingdom from monsters... and to have sex with all the pretty girls in the area. After hard training at the knight's academy, he
You want to give your wife, Miwa Kitagawa, to another man. And, if possible, the protagonist genuinely wants to look into his wife's cheating. On the other hand, your wife also wants to
A casual hack n' slash RPG! Doris is a vampire that awoke in a graveyard one night. After asking the nearby nun, she discovers that the mysterious Lord of Monsters stole her castle and all her
You work as a superintendent of an apartment. And one day you get a Black Magic Book. You begin to use it to do dirty things on female tenants...
Version 0.1 of Socrates' long-awaited game The full version of "YouTuber Rin Underestimated Adults!" is slated for release in Summer 2022.
For the future of their kingdom, the protagonist's wife submits her body to the King. Assist her babymaking efforts, as a husband and as an alchemist. * Story The King doesn't have any offspring.
Some of the sex scenes have got two or more character/camera pose. If there is no button to click you can click on the screen and will go to the next scene. When you have reach the last scene of a
The knightess he fell in love with sells her body to raise capital for the kingdom's military. He wants her to stop at first, but ends up enjoying watching her plow other men... The first half of