Kanade Atoji is a magical girl. One day, while investigating a series of disappearances in town, a dimensional disturbance sucks her into a another world. There, she talks with a girl named Rubie,
Nina in order to save the vaccine for people who took to the virus is going to visit the CDC (Centers for Disease Control).
The main character, Mamoru Sato, is an ordinary student with no such characteristics. His grades are medium, and his motor nerves are average. He isn't particularly talented, and he's not
You're on your way home when you come across a fun-sized girl and decide to take her in to live in your house. She says that she will be picked up in 3 weeks, and you will look after her until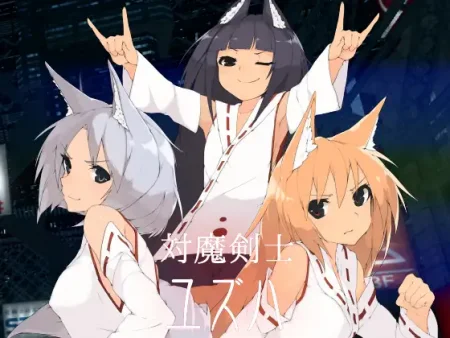 Dazzlying female voice acting, obsessive attention to tail in the 3D action parts, and gorgeous CGs to go with the novel parts, circlehuxian presents... Foxy demon-slaying swordplay ACTION!!
[Magical Girl Black Kitty] A dark heroine fantasy RPG game that unfolds in a city of the near future where desires swirl is completed here !! [Noah Nagamihara], who has landed in Japan for the first
Alice woke up in a strange place. Alice explores the eerie mansion in search of her lost sister. Break through the gimmicks and sealed rooms with items, find your missing sister, and aim to escape
Project's 10th game. Your mission is to three girls one by one in the 3D dungeon. Features: missionary, doggy, cowgirl, blowjob. There are additional sex positions for each character. Walk
To save the five princesses who were captured by the grave keeper girl Nevia. Fight a bloody battle with a religious nation called "White Country"!
Frostia's new RPG that confronts the evil army Hamelder Work content ----------- The evil army Hamelder that suddenly appeared. The combatant roams at night, aiming for a young woman and
This is a simple 2D action game featuring Rabiane, a Sister sent by the Church to exorcise monsters in a cursed land. The game is centered on themes of masochistic tendencies, yearning for death, as
Yuko, the main character of this work, escaped desperately with the skirt undressed while the flesh fluttered by a student who suddenly turned into a zombie in the school. However, the surroundings