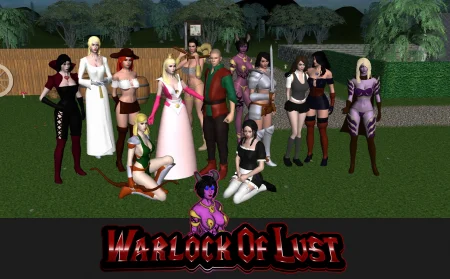 You play as a young prince who was ousted by queen regent and is now in exile. It is up to you to seduce your allies, corrupt your enemies and regain control of your throne. You will become a
You are fished out in the river and you realize that you don't remember anything. The only way to survive is to build up your strength.
Game-farm. Build your army of monsters and capture the overtop.
Breeders of the Nephelym is an immersive, beautifully erotic 3D adventure game centered around catching and breeding the Nephelym, an enigmatic race of monster-human hybrids. There are no loading
An adult game featuring sexy monstergirls and monsterboys! ^_^
Cloud Meadow is a hybrid farming sim dungeon crawler, where the player can choose the solitude of a quiet sky high farm or the rushing adrenaline of a raging battle inside abandoned ruins, both of
This game about the secret laboratory of mage. Yes, it will be in fantasy style with pony's and unicorns... Do you want some ponies in Brozeks style? If seriously, there will be many characters. One