Renka, the heiress to her family's dark business, is approached with a risky request: break into the headquarters of a criminal organization and steal a top secret disk from the bottom floor. She'll
Down on your luck, you suddenly receive a letter from an uncle you never knew you had. He offers you a job to manage his tropical island resort. You find it's full of beautiful women and a strange
In the not-too-distant future, a crisis arose in an island nation. The number of students graduating from high school dropped drastically, and university places were left unfilled. Faced with the
What could be better than the good old adventures of a brave hunter in the harsh world of the Middle Ages? Adventures in the world of magic, of course! Fearful monsters, evil sorcerers, cruel lords,
Have you ever heard of witches? Maybe even seen one? Or maybe touched one? You could say all that about this guy - it's hard to find someone who excels at all that much more! At least that's what
You're on your way home when you come across a fun-sized girl and decide to take her in to live in your house. She says that she will be picked up in 3 weeks, and you will look after her until then.
Seeds of Chaos is a dark fantasy eroge made in Ren'py, inspired by the worldbuilding of Berserk, Dark Souls, The Witcher and other epic fantasy series', as well as the adult games Corruption of
Femdom Wife Game delivers short stories about your vanilla partner turning dominant. Taking place in a 3D realtime and fully animated game, this femdom game transcribes erotic novelas in its own way.
This is the story of a girl who has moved to a new city with her boyfriend, with whom, however, they cannot live together. It's up to the player to help Anna uncover her secret and rugged side of her
Strive an adult, text based fantasy themed slave management game in development. You take a role of an aspiring young Mage, who takes a possession over a mansion and aims to achieve greatness by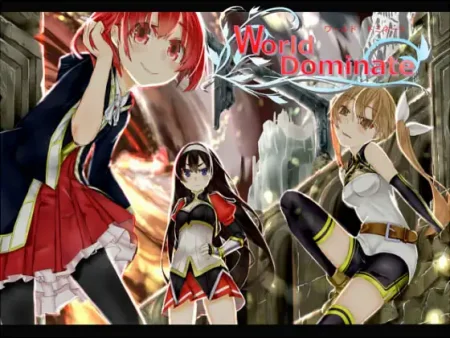 3 years ... from hero Erika is defeated completely the devil. The world people will be peace had been peacefully living. But people are not aware ... ... That is on the back side of the seemingly
9th century after the Celestial Beings fell on the world of Henteria. Noah, a young tribe elf, lives a quiet life in his village among his peers. Envar, his father, is a war veteran and the