Magical Family: Laboratory / Ver: 0.2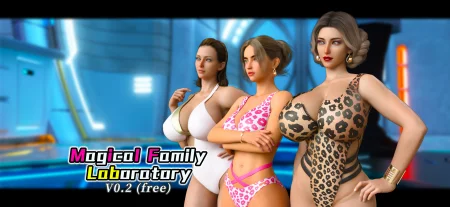 Release Date:
2023-04-06
Developer: LMDC-lucky
Version:
0.2 free
OS: Windows, Android,Linux, Mac
Language: English
System requirements (minimum): OS: Windows, HDD: 3 GB
Description:
Milf Lab(Magical Family:Laboratory)
MC wants to create a team of Superheroines under his own control.
He has a laboratory and has developed enhancement drugs, but he needs someone to perform the enhancements.
However, no one is willing to climb into a strange sealed chamber. Furthermore, even if he manages to create powerful Superheroines, how can he ensure they will obey his orders? "If i using mind control them ..."
Nevertheless, MC believes that he will find a way to achieve his goals. Money, power, beautiful women, these are very simple for you, because your bedroom leads to a super lab of your own...
Changelog:

Show/hide text
Developer/Translator Notes:

Show/hide text
https://moondl.com/d5r3q0awkwfa/Milflabv0.2free.zip.html
Comments:
No comments yet, you can be the first!
Add comment